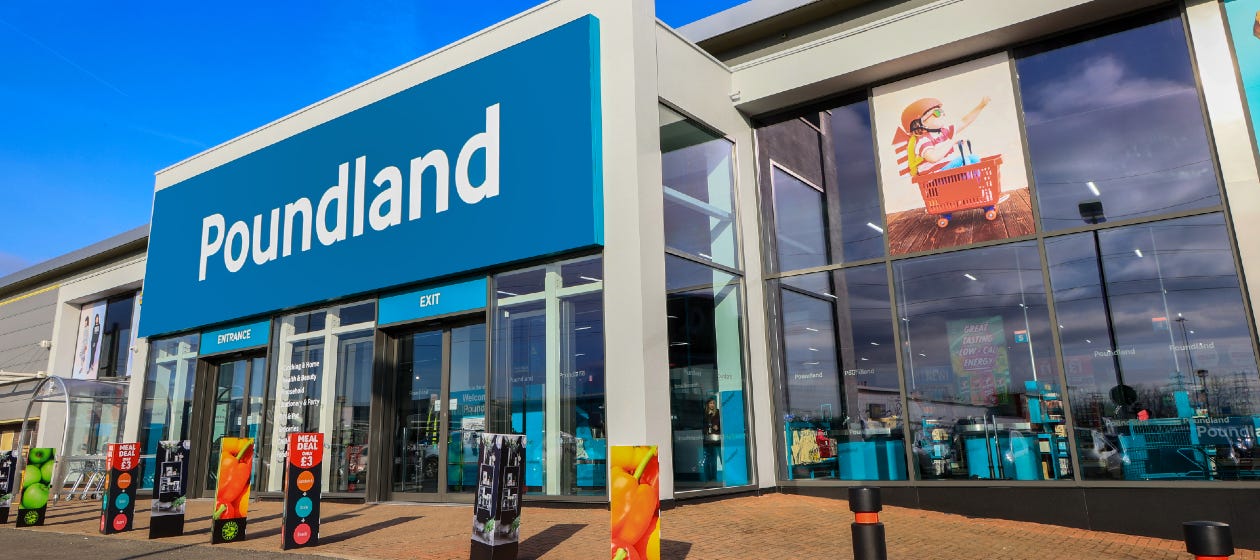 Since opening our first store our Burton-upon-Trent in 1990, we've built a network of over 850 stores in the UK and the Republic of Ireland.
We serve up to seven million customers every week from Aberdeen to Abingdon, Londonderry to Llandudno and Peterborough to Poole.
We offer thousands of quality products in store with over 1,000 well-known brands in 17 shopping categories including food and drink, health and beauty, household, gardening, DIY, pet, stationery, books, DVDs and toys.
With stores nationwide, there's a conveniently local Poundland for everyone! Check out our Store Finder to find your nearest Poundland.