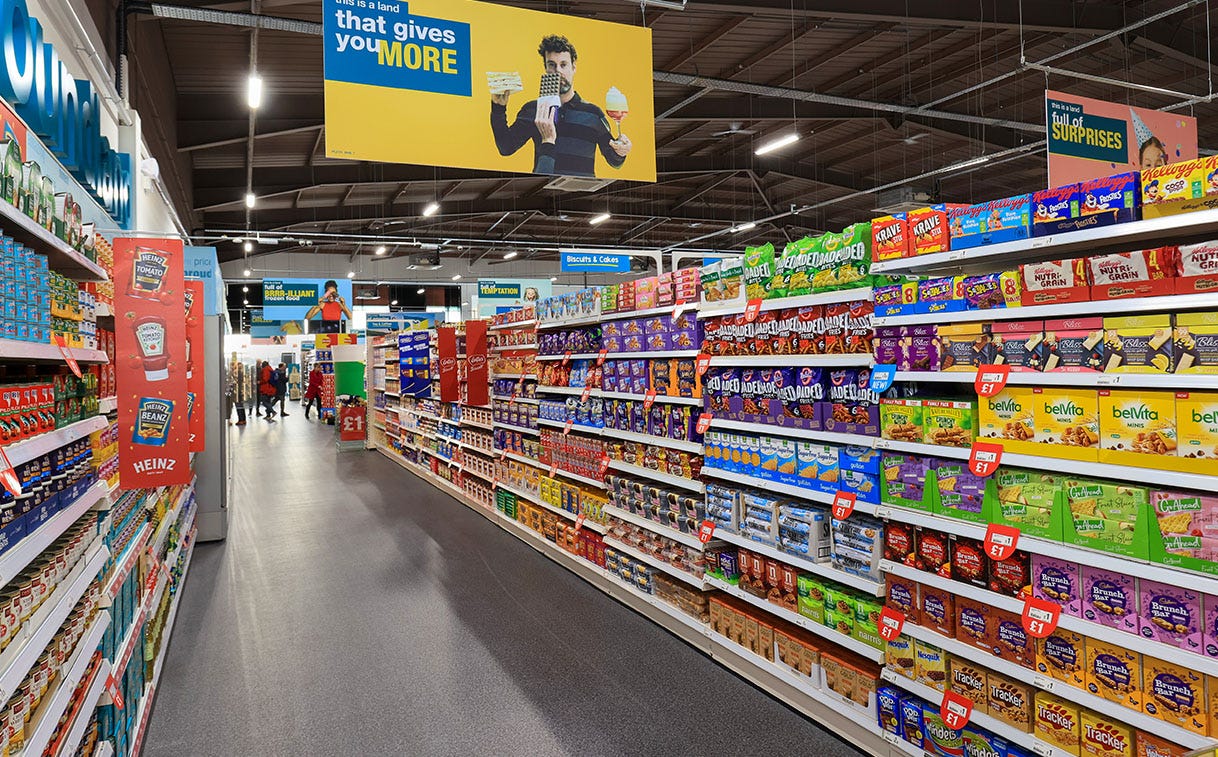 Since opening our first store in Burton-upon-Trent in 1990, we've built a network of over 850 stores in the UK and the Republic of Ireland, offering top brands and great quality own brand products that provide customers with amazing value every day.
We now have around 18,000 colleagues who serve up to seven million customers every week from Aberdeen to Abingdon, Londonderry to Llandudno and Peterborough to Poole.
We offer thousands of quality products in store with over 1,000 well-known brands in 17 shopping categories including food and drink, health and beauty, household, gardening, DIY, pet, stationery, books, DVDs and toys.
Within the UK we've also rolled out clothing to over 500 of our larger stores, offering women's, men's and kids' fashion and bringing new style to our stores with simple low pricing on family fashion that's hard to find on local high streets.
We also offer chilled and frozen food in over 450 locations, following our acquisition of Fultons Foods and an investment of £25m.
And it doesn't stop there. In March 2022 we acquired Poundshop.com and that's accelerated the pace of our plans to make our offer available online. In September 2023 customers nationwide were able to shop at Poundland.co.uk at a click of a mouse for the very first time.
Poundland is part of Pepco Group which has over 4,000 stores in 21 territories including the UK, the Republic of Ireland, Spain and across the CEE region, employing 43,000 people.