---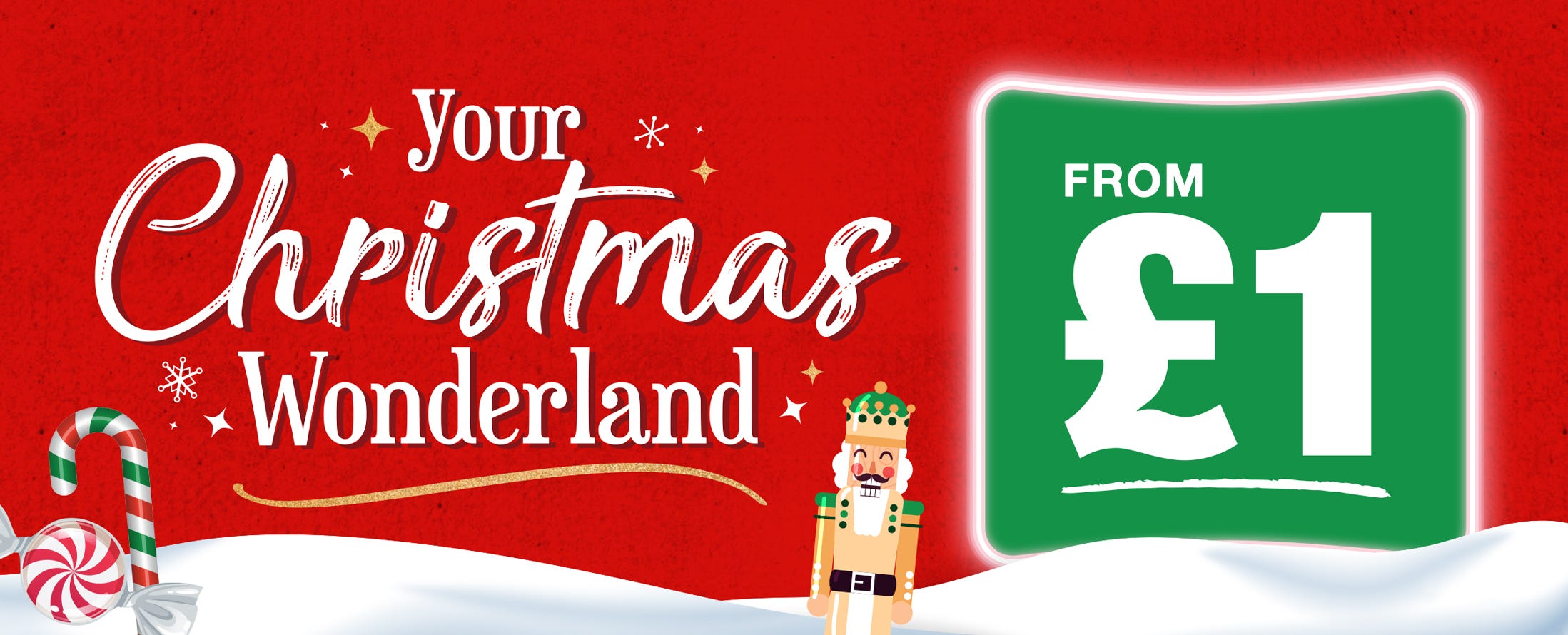 Step into the festive spirit with our yuletide collection of Christmas essentials; capturing the magic and joy of the holiday season.
Embrace the festive season with our collection of amazing value Christmas essentials from just £1. Whether it's elegant Christmas tree baubles, a delicious mince pie, warm LED string lights, or premium tableware for festive feasting, our Christmas shop ensures you're prepared without feeling overwhelmed.


Transform your home into a warm and inviting winter wonderland this year. Our expansive range of Christmas gift wrap, charming homewares, and decorative ornaments promise to infuse every corner with a festive charm. Are you looking to refresh your Christmas tree this year too? Why not dive into a diverse mix of shimmering tinsel, standout baubles, and novelty ornaments. With Poundland, your Christmas preparations will be so seamless, you won't look anywhere else.