Poundland sells amazing clothing?!
You bet we do! And for those who don't shop with us regularly, it's one of our best-kept secrets.
But not for much longer.
Over the last six months we've given our clothing departments – now in almost 600 stores – a top-to-bottom makeover with new ranges and brands you'll only be able to find at your local Poundland.
There's lifestyle and athleisure wear from Bekkin and Cardio Bunny for women and men and amazing value licensed ranges from the likes of Disney, Warner Brothers and Star Wars for the whole family.
But what you're really going to notice is we've doubled the amount of baby and kidswear.
And because we also know buying clothing for the family can be pricey, what's even better, is that as we've introduced these new ranges, prices have also come down.
Our family fashion is now around 10pc lower in price overall than this time last year.
What's not to love about that?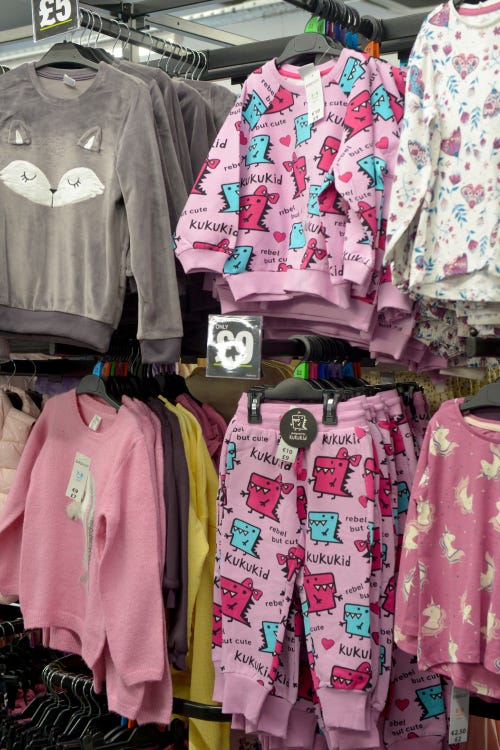 We think our clothing will knock your socks (and jeans and jeggings) off – and save you money too.
Click on our store finder to find your nearest clothing store.